ELECTRONIC CIGARETTE REVIEWS
What Our Satisfied Customers Say About SMOKO






Here at SMOKO Electronic Cigarettes, we work very hard to ensure we provide the highest quality products with the best customer service we can. Over the last 6 years, we have helped to prevent over 100,000,000 cigarettes being smoked and our customers have saved over £40,000,000 that they would have spent on cigarettes.
Along the way, many of our customers from across the UK and from around the world have sent us their feedback and told us their stories about the positive impact that SMOKO has had on their lives. And we wanted to share some of those with you.
Below are some of the stories and reviews from our valued customers that will hopefully help you make the same incredible decision as they have - switching from cigarettes to SMOKO - The UK's Premium Electronic Cigarette.
---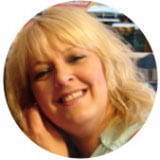 "I turned the big '50' and realised it was time for some life style changes. I had been smoking more than 15 a day for over 10 years. Giving up smoking was never about the money for me and I really enjoyed a cigarette, but when I had a bout of Bronchitis over Christmas 2013 I knew it was time to stop. It was Easter when I finally took the plunge and I have to say that I had tried 3 or 4 E-Cigarettes before but never succeeded. No one was more surprised than me when SMOKO's worked. I have not had a 'real' cigarette since the 13th April 2014 and I had been smoking since I was 17!! It's just brilliant and so easy to shop on line. I can breath so much easier now and have NEVER craved a cigarette. No Nicotine stains, no smell and more money in my pocket. I have never looked back. Thank you SMOKO!!!"  
Karren, Essex
---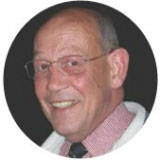 "After 50 years of smoking 15 - 20 cigarettes a day I finally found SMOKO and the resolve to give it a try. Haven't had a proper cigarette since before Christmas 2015, and no longer have the hacking cough I use to wake up to each morning. I would say I'd put the money saved towards a gym subscription, but one step at a time!"
Mike, Sussex
---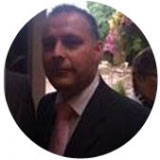 " I was a smoker for over 20 years having between 16 and 25 a day, I had tried to quit more times than I can remember. In March 2014 I had to have a major operation to remove my spleen and was told I needed to stop smoking. I turned to SMOKO and have not had a cigarette since my operation. I would like to thank SMOKO for helping me to quit smoking and also helping me from a health point of view. Of course there is one more additional bonus and that is I have saved a small fortune buy not buying cigarettes anymore Thank you again your product is excellent and the Original flavour is great."
Phil, Kent
---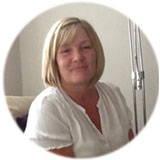 "After smoking 16+ cigarettes a day for 10 years I gave up in October 2014 and haven't looked back. I was desperate to give up so I tried SMOKO I was so impressed the best one I ever tried you saved my life SMOKO!"
Mary, Luton
---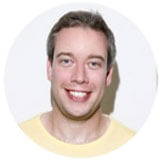 "I smoked for over 10 years I loved smoking, however I could no longer justify the cost of smoking twenty a day. One of my friends was using SMOKO and I asked her if I could try them and I instantly loved the Original flavour. If you are looking for a cleaner, cheaper and a more flavourful smoking experience I thoroughly recommend SMOKO. SMOKO customer service online and on the phone is amazing too."
James, Watford
---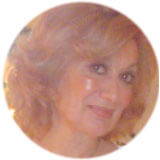 "I have tried other E- Cigs on the market and SMOKO is by far the best, this is the only product I will use from now on. I use a mix of Original, Rolling and now loving the Absinthe after the free samples I received in the online order."
Nessi, Brighton, UK
---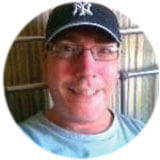 "I used to smoke 20 cigarettes a day I did that for about 30 years until I started using SMOKO last year. I think I have saved over £3,000 so far with SMOKO, I love the value for money but the best thing is being able to use it anywhere."
Stuart, Uxbridge, UK
---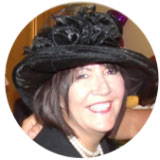 "I have managed to stop smoking with the help of SMOKO and thank goodness! Bad health,costing too much and wanting to see my new Grandchildren grow up has prompted me to stop but I still need help from SMOKO.

Great service you guys - John & Drew :) thank you, I am one happy and satisfied customer."
Marion, Kent, UK
---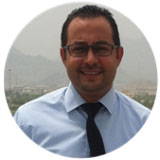 "For more than 15 years I was smoking 20+ roll up cigarettes a day, now I have gone down to 0 Cigarettes a day
With SMOKO I also saved around 1500 USD in about 5 months. I like it and I can use it anywhere.
All my friends like it too; I bought 6 packs as gifts for my friends."
Hamza, Saudi Arabia
---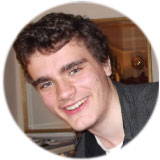 "I was constantly stopping and starting smoking, I loved not only the cigarettes themselves but the whole social experience of smoking. With SMOKO I have been able to quit and still get the enjoyment! The tastes are fantastic.... TRY IT!
Jonny, Kent
---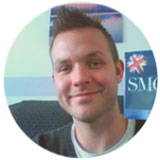 "Before discovering SMOKO I had tried multiple e-cigs in an attempt to kick my smoking habit. I found the e-cigs that I had tried to be rather unpleasant in taste SMOKO has been my biggest support tool in my cessation to smoking, and as I celebrate my first year off cigarettes, I must give a big thank you to SMOKO. Thank you! and in function, until one day I happened to walk by a SMOKO kiosk, and I have been a loyal SMOKO customer ever since!. The flavours SMOKO offer are the best on the market by far! The function of SMOKO's e-cigs are excellent, and are good value for money."
Danny, UK
---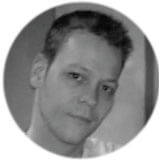 "I started using SMOKO three months ago after i tried another brand as my first e-cig. I found SMOKO to have a more fulfilling and satisfying flavour to the other brand so I brought myself a starter pack and have not looked back. Originally it was a challenge to fit my nicotine habit into my busy work schedule being able to puff away between meetings and appointments but i soon started to favour e-cigs over the real thing and found myself getting through less and less cigarettes. I have gone from 20+ a day to ZERO all thanks to SMOKO. I would recommend it to anyone especially if traditional methods such as the patch are not working. Over the three months I have saved in excess of £300 and i look and feel much healthier. Thank you SMOKO."
Simon, Wellingborough, UK
---
"I started with SMOKO a year and 2 months ago and have never looked back. I am asthmatic with health issues, and I couldn't climb up the stairs without stopping for air, or walk the dog for more than 10 minutes. Since I started using SMOKO I have not touched my inhaler for 9 months and I can actually breathe. They have amazing flavours and the strengths, plus a friendly advice and help along the way"
Frank, Tunbridge Wells, UK
---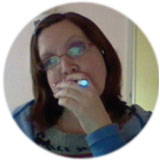 "SMOKO has been a lifesaver. It has been my new year's revolution, to give up smoking but it never worked. I haven't bought ANY cigarettes this WHOLE YEAR since I bought SMOKO. With the help of SMOKO I'm looking to beat my personal best in the 5k run in July. I would recommend it to anyone, as I find it so easy to use in places I normally wouldn't dream of smoking. I feel like I have got a cigarette and I also get the smoke effect. There are also great flavours on top of the tobacco flavour that I SMOKO. Chocolate SMOKO can almost be a double fix, helping my chocolate cravings too"
Christina, Fareham, UK
---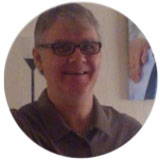 "I smoked 30 a day for 20 years or more till I got pains in my leg, not knowing what it was i went to hospital and found out if I didn't stop smoking Iwould lose a leg. That day was 2 years ago and now using SMOKO saved my leg there a great comfort so thanks SMOKO"
Andrew, Scotland
---
"I only smoked up to 5 cigs a day so I figured I wasn't a chronic smoker but I was indeed a smoker. I started having respiratory problems after 11 years and breathing in my sleep became an increasingly difficult problem. I've tried other e cigs but they're always missing that kick I'm so familiar with and I find myself always returning to the real thing. But with SMOKO, things have been different. There's always that kick I love after a good long drag and what's more, my respiration is a lot better and my lungs have not only stopped hurting, I can actually feel them healing. I love SMOKO and I'm happy SMOKO gives me all the things I really enjoyed about smoking when I first started. Bye bye to lung poisoning and hello again to that remarkably familiar kick. Hurrah, I win!!"
David, Bedford, UK
---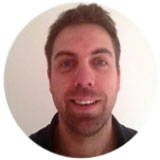 "I smoked between 16 and 25 cigarettes a day for 10 years, with a young family I was desperate to quit smoking, but could never manage more than a couple of weeks without starting up again. Using SMOKO I now haven't touched a proper cigarette for over 18 months. I've tried others, but found the flavours unpleasant and also found they gave me a sore throat after a few days. I no longer smell of smoke all the time and feel healthier than I have for years."
Ben, Kent
---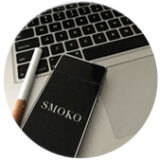 "I'm a poet slash fashion lover, and i started smoking at a very young age and stayed a hard smoker for 11 years having 25+ cigarettes a day. i quit for 2 years, then i realised i became less productive.i didn't want to start smoking the real thing again, as i love my designer clothes so much, but i knew i need the nicotine and the "smoking activity". A fabulous friend of mine told me all the great stuff about SMOKO, and SMOKO ciggies are indeed great. The Original flavour is perfect for someone who has a very particular taste. With SMOKO, i've become as productive in writing as i was when i smoked the real thing, yet my clothes don't stink!"
Dina, Dorset 
---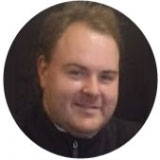 "When I had just finished my last cigarette of the packet I was given a SMOKO kit, and a Number of refills (Virginia and original) by my mother in law.

I was hooked from the first puff. The Virginia was not to my taste, as I was a menthol smoker, but the Original blew me away.
I have not smoked a normal cigarette since. Not only was my sense of taste and smell returned to me, but the new found freedom they offered was great. I have since been through most flavours, and swap and change most months. Absolutely Fantastic."
Terry, Essex
---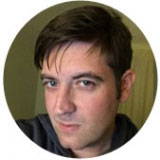 "I was an on and off smoker for about 5 years - the nature of my work meant long times abroad, where cigarettes were cheap and the people I worked with were mostly smokers, so it became quite a habit - I was really shocked to come home and find cigarettes were over 100% more expensive! Smoking became a very expensive habit, and the inconvenience of always having to go outside, the bad smell and the obvious health risks were problems too - but I liked the experience and the social aspect. One day about a year ago whilst walking home from work, I decided to talk to the man at the SMOKO stall in the mall. Since trying the product I've not looked back! It's agreeable in every possible sense. Convenient, allowed indoors, no more coughing, excellent customer service, and a great variety to choose from make me a happy customer!"
Simon, Leighton Buzzard
---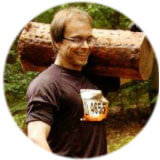 "In March 2013 I started training for a Tough Mudder charity run, after a month of only being able to run 1k-2k I realised I needed to stop smoking. I went from smoking 15-20 rollups a day to none in a week. The first week was hard but by the second week I had switched completely to my SMOKO, I completed race at the end of September. I couldn't have done it without my SMOKO and I raised £200 for charity. Now I don't use my SMOKO unless I am out for drinks because some habits die hard."
Andrew, East Sussex, UK
---
"It is still early days for me but I feel I have, at last, made a break through thanks to SMOKO and the advice offered by them. I have been smoking for about 37/38 years since the age of 13 continuously. I have tried a couple of times in the past to give up smoking and never succeeded. I tried going cold turkey the first time and this I managed probably no more than 2/3 hours before having to reach out for my "faithful friend" again, not much of an effort I know.
The next time I tried to stop I decided that I needed some form of help so I started a course of acupuncture but this also had no benefit to me and throughout the three week course I continued to smoke. By now I had come to realise that I obviously had no will power and I needed some form of substitute to assist me, if I was to succeed.
Some years later I finally decided that I was ready to try again. I went to see my GP and was prescribed a counselling course and nicotine patches. Once again I discovered my desire to smoke was far stronger than any form of medication or support and I continued on as per usual smoking. I have realised that I really enjoy smoking and this enjoyment goes way beyond any financial or health benefit that might be achieved if I were to stop.
Now skip forward a couple of years to last week. On the spur of the moment I decided to pop into town to make an enquiry at my local SMOKO shop about how vaping works, (to be honest I had no real faith that it could help me having tried so many times previously unsuccessfully) but I spoke to the fantastically friendly and knowledgeable staff at SMOKO, where I was given the chance to try some of the many flavours and styles of E-cigarettes. I bit the bullet and trusted what I had been told so bought myself a starter kit and a few flavours of liquid.
That was last week and I have not had a single cigarette since. With the use of the vape I have found it a remarkably easy journey so far, yes I have had a couple of points where I thought I really fancy a cigarette but a few puffs on my vape and I am over that urge very quickly. For me this has been like a miracle and I would never have lasted a day without the help of SMOKO let alone a week. I now look forward to many more weeks as an ex smoker and I feel i have finally made it. I will not go back, the worst is over. Thank you SMOKO."
Gavin, Tunbridge Wells
---
"I tried a lot of different ways to stop smoking but none worked till I tried Smoko. This is the one product that has helped me to kick the smoking habit I would recommend this to anyone wishing to give up smoking."
James, Suffolk
---
"I was moving house in 2014 and the previous owners were non smokers. I decided I did not wish to live in an ash tray anymore! so I ordered ecigs online and was pleasantly surprised how easy it was to stop smoking. I feel healthier and my persistent smokers cough has vanished. I changed to Smoko recently due to my previous brand being unobtainable. I ordered the starter pack at a special price as a tester and was impressed by the price and delivery so Smoko is now my new brand. I am very impressed all round and fully recommend Smoko to everyone looking for a competitive ecig brand. You will not be disappointed."
Sharon Jayne, Stockport
---
"I was a smoker for 25 years and I smoked about 25+per day for years. I've tried a lot of electronic cigarettes, which ended up costing more then when I was smoking. Then I came across SMOKO, I thought it was just another e-cig but I decided to give them a go. I ordered a starter a kit with one battery, 2 tobacco cartridges and a case. Then I bought a pack of Virginia Rolling. The delivery took just 2 days,which I was quite impressed with. I opened the package and there was an extra menthol cartridge,which I was surprised to see,so thank you guys for that. So the moment came to take a puff and wow what an amazing taste and vapour, I was blown away. Customer services are second to none, and I must point out no dry throat which you get with most brands. If your looking for the best electronic cigarette,then SMOKO is the one."
James, West Midlands
---
"Best thing I ever did was go onto SMOKO. I have cut down enormously with SMOKO and so enjoy the e-cigarettes. I love the Original as they have no smell at all and because I deal with people all day no more smelly clothes, hair or breathe. Jon in Tunbridge Wells is a super start and a life saver. He had got me out of sticky situations on more than one occasion and has the patience and professionalism of a saint. Thank you SMOKO."
Carol, Tenterden, KENT
---
"I started using SMOKO about five years ago and for the first two years I used cigarettes and SMOKO to help me cut down. However three years ago after being diagnosed with a serious lung condition I gave away the cigarettes and have only used SMOKO since then.
I love SMOKO cigarettes as they do not make my clothes or my hair smell, and I can use them anywhere without other people even knowing. I find them just as satisfying as normal cigarettes and could never have given up cigarettes without SMOKO. Most importantly they are better for my health. Thank you SMOKO."
Muriel, Argyll
---
"I decided to try and finally give up after smoking for 10 years ... I allowed myself 2 cigarettes a day and promised myself to only vape the rest of the time. Within 2 days of using SMOKO I no longer wanted a cigarette and I haven't even thought about smoking since. It has never been so easy to quit!"
Charlie, Shrewsbury
---
"After trying to quit smoking several times I had just about given up with giving up cigarettes, when I decided to give SMOKO a go. It has been 14 weeks since my last cigarette, which is a shock, even to me. I get through one refill a week and the flavours are amazing. I have just recently lowered my nicotine level to the lowest SMOKO provides and I am now aiming to be completely nicotine free by this time next year and it's all thanks to SMOKO."
Kim, London
---
"Excellent service, product arrived on time. Appreciate the trial packs as I'm new to this. This order arrived on time, really well packaged and tasted good. I am new to SMOKO so I really appreciate the opportunity to try the sample flavours and see what I like."
Mansura, Royal Tunbridge Wells
---
"I have been with SMOKO e-cigs for three years now and haven't had a real cigarette since then. This has got to be one of the easiest ways to give up. I was a heavy smoker and had smoked for 40+ years, I had tried to give up so many times but found it too hard. Then I discovered SMOKO and it was amazing. It takes away the cravings and I would never go back to smoking a real cigarette now. It's so much cheaper as well, I know it's scary if you're a long time smoker, the thought of giving up, but I feel so much healthier and have loads of breath when I go out walking.

The only thing I would suggest is if your going to do it then get rid of the real cigarettes, as when you have a choice we all know which one we would pick. That's how I have succeeded, I dumped the fags and have never looked back. I don't crave for cigarettes as I have all I need, the nicotine, something to hold in my hand, what else do us smokers crave? Thanks so much SMOKO, for all that and for the fantastic delivery service, I never have to wait more than a couple of days for my nicotine!"
Patricia, Essex
---
"My husband hates smoking! As soon as we were engaged I began to reduce the cigarettes I had each day, and once we got married I haven't really smoked. Since I discovered SMOKO (and it actually works!) I was able to give up smoking for my New Year's resolution. I have always loved that cigarette feeling, and I still get it with these e-cigarettes! I actually feel like I've had a cigarette, especially when it tastes like a one too!"
Christina, Hampshire
---
"Many of my friends turned to vaping instead of having a cigarette so after getting fed up of going outside in all weathers to smoke on my own I thought I would try SMOKO. I didn't fancy the big bulky vaping machines that my friends had so I thought I would try these. The starter kit only arrived a week ago but already it is a revelation. I have smoked for 30 years and tried several times to quit but I always felt 'naked' without a cigarette. The SMOKO is ideal. I will certainly recommend Smoko to anybody who has been through my experience. I cannot believe the price of the starter kit and they also sent an extra 2 filters free of charge so I got 4 tips. I am looking forward to ordering some new flavours as soon as I am near the end of my supply."
David, West Yorkshire
---
"I turned 60 in October so I have been smoking for 49 of those years, give or take a few months. I always swore I would give up but it never lasted, my health wasn't good and no matter how I tried I couldn't stop. And boy have I tried just about everything, from patches to electronic cigarettes and to be very honest this is the best one. I might add I had tried quite a few other e-cigs until I tried SMOKO, the size is that of a normal cigarette but it's not heavy like some to hold and as an added bonus it's made in the UK. The customer service is second to none, they are all very nice so well done SMOKO and thank you very much to all your friendly and courteous staff."
Aileen, Aberdeen
---
"After smoking around 20 cigarettes a day for longer than I care to remember I bought a SMOKO starter pack on impulse about 3 years ago, but I didn't really use it that much. Then, about 18 months ago, I had a very bad bout of bronchitis and I decided to give SMOKO another try. From that day to now I haven't smoked one 'real' cigarette - it's been SMOKO ever since and I can honestly say I feel so much better (and a bit richer) and I haven't had one moment when I wanted to go back to tobacco. I've also reduced the strength of the refills I buy down to medium - again without a struggle. And best of all, my family approves! The customer service is excellent - I order online and it's here the following day, and the one time when I made a mistake on an order I rang up and the person spoke to was very helpful. I'd wholeheartedly recommend SMOKO to anyone wanting to make the move from cigarettes."
Lorraine, Northumberland
---
"Having smoked for just over 30 years and trying several brands of e-cigs, to no avail, I was lucky to have found SMOKO. I haven't smoked now for just over three years and have no desire whatsoever to smoke a real cigarette. That's what I call a real result. My house smells cleaner, my car smells cleaner, my breath smells cleaner and my pocket is much much heavier. Thanks SMOKO, I don't believe it would have happened without you."
Geraldine, Ireland
---
"I rolled my own cigarettes for over 30 years and enjoyed it. Recently I found that I was smoking more and more despite trying to cut down. My children, both of whom are non-smokers thankfully, were constantly urging me not to smoke.

I received an email with an offer for a SMOKO starter kit if I just paid the P&P, so I did a little research and thought that I'd give it a go. The fact that all the liquids are made in the UK was reassuring.

I had run out of tobacco and I was just about to walk to the newsagent to buy some more when the postman arrived with my SMOKO starter kit. I unpacked it and had a few puffs and didn't bother to go to the newsagent. I haven't bought or smoked any tobacco since. The following day I placed an order online for some E-Cig refills and a spare battery.
That was three weeks ago and I know that is a relatively short time but I haven't had the urge to smoke since.

I think that I may have persuaded 20 a day smoker friend to try SMOKO too after they tried mine and were impressed."
Darryl, Gloucestershire
---
"I smoked 20 cigarettes a day for over 10 years, I had quit in the past, a few months here and there but I always had the urge to reach for my lighter! Then someone gave me a try of their SMOKO, I ordered a starter kit that evening and haven't so much as looked at a cigarette since! It feels like I'm smoking and gives me the same satisfaction but I don't stink, I can run and play football without wheezing and it's cheaper too!

What's not to like?"
Tony Essex
---
"I have been using SMOKO for years now, I even got my wife onto them. I used to smoke more then 25 cigarettes a day but not any more with SMOKO."
James, Inverclyde
---
"I finally decided to give up a few months ago as I wanted to save some money, not have my clothes smell and to get fitter. SMOKO has done all this for me. The electric cigarettes are great, just like the real thing. The company is fantastic, always willing to help, especially Jonny. I used to smoke about 20 a day but have not had 1 since using SMOKO. I never thought I would achieve this. I have tried others but they don't have a patch on SMOKO.

Just want to say thanks to you all at SMOKO"
Michelle, Devon
---
"OUR FLAVOURS AND INGREDIENTS
ARE MADE IN THE UK"
---