SMOKO SUBSCRIPTION SERVICE
So many of our customers order the same products on the same day every week or month. To make it easier to get your SMOKO delivered right to your door, we have set up the SMOKO Subscription Service!
---
STEP 1 - SELECT YOUR SMOKO
Select the SMOKO Refills you want. Feel free to mix and match flavours and strengths as well! And you can add extra batteries or other accessories too!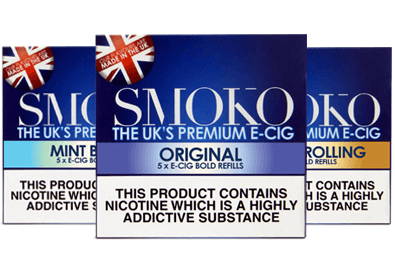 ---
STEP 2 - PICK YOUR QUANTITY
Add the number Packs of Refills you want to receive.
---
STEP 3 - SET THE FREQUENCY
Select the frequency of your subscription.  
Choose from once a week, twice a month or every 2 months - whatever your heart desires.
Then click ADD TO CART.  
If you want to add more flavours, simply repeat.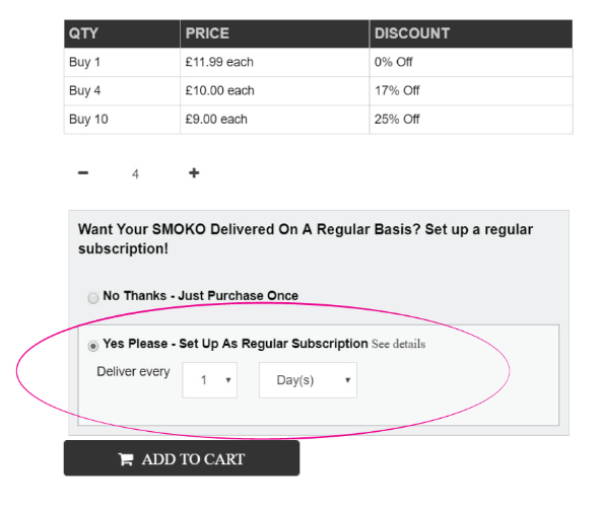 ---
Proceed to the Checkout and complete your order.
You can change anything in your subscription you want, whenever you want. And the best thing is you can cancel it whenever you need to.
Simple and easy to use! Just like your SMOKO!
If you have any questions or you want help to personalize your very own SMOKO Subscription, you can always call us on 0800 772 0234 or +44(0)1892 512 529 and we will be happy to help.
---