Get a SMOKO VAPE E-Cigarette Starter Kit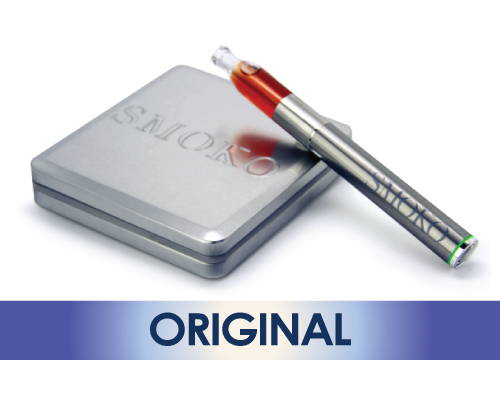 ORIGINAL FLAVOUR
SMOKO VAPE E-Cigarette Starter Kit

Enter "FREE-VAPE-SHIP" in Discount Code at Checkout to get FREE Shipping within the UK or EU
VIRGINIA ROLLING FLAVOUR
SMOKO VAPE E-Cigarette Starter Kit

Enter "FREE-VAPE-SHIP" in Discount Code at Checkout to get FREE Shipping within the UK or EU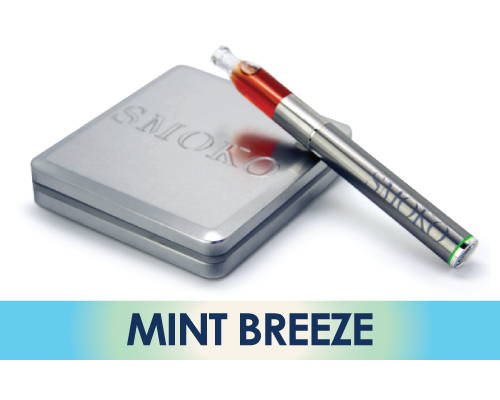 MINT BREEZE FLAVOUR
SMOKO VAPE E-Cigarette Starter Kit

Enter "FREE-VAPE-SHIP" in Discount Code at Checkout to get FREE Shipping within the UK or EU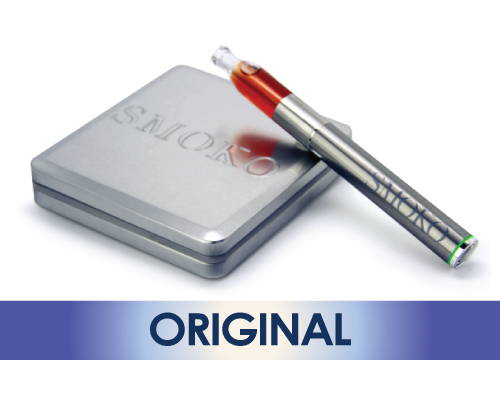 ORIGINAL
VAPE E-Cigarette Starter Kit

Enter "FREE-VAPE-SHIP" in Discount Code at Checkout to get FREE Shipping within the UK or EU
VIRGINIA ROLLING
VAPE E-Cigarette Starter Kit

Enter "FREE-VAPE-SHIP" in Discount Code at Checkout to get FREE Shipping within the UK or EU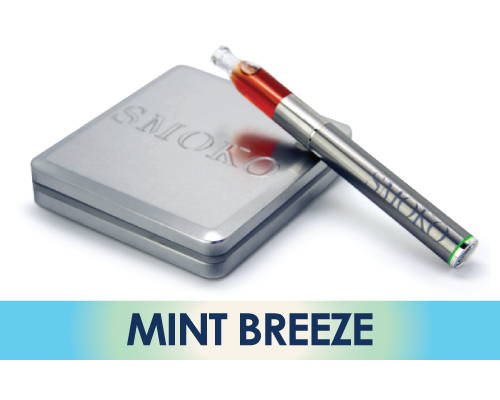 MINT BREEZE
VAPE E-Cigarette Starter Kit

Enter "FREE-VAPE-SHIP" in Discount Code at Checkout to get FREE Shipping within the UK or EU
Frequently Asked Questions

1. What makes SMOKO Premium E-Cigarettes different from other e-cigarettes?
The majority of electronic cigarettes brands use ingredients that are all made in China. SMOKO does things very differently. All of our nicotine, ingredients and flavours we use in our e-liquids are made with the highest-quality, pharmaceutical-grade ingredients and are all MADE IN THE UK so you know you are getting the best product on the market.
A recent study by the Harvard School of Public Health claim 75% of flavoured e-cigarettes contain diacetyl, a flavouring chemical linked to cases of severe respiratory disease including "pop-corn lung". SMOKO's e-liquids are all free of Diacetyl, Acetoin and Pentanedione! Quality you can trust!
---
2. Are E-Cigarettes better than smoking traditional cigarettes or tobacco?
According to a recent study by Public Health England, e-cigarettes are at least 95% less harmful then normal cigarettes! Traditional cigarettes contain over 4,000 chemicals and 50 known carcinogens.  
SMOKO contains only 4 high-quality, pharmaceutical-grade ingredients that are all Made in the UK. SMOKO contains Propylene Glycol and Vegetable Glycerin (used in candy, gum, soft drinks, fat-free ice cream and cake mixes), Food Flavouring (found in most of our food) and Nicotine (which is the only reason why we smoke).  
So by eliminating over 99% of the harmful ingredients, it's no wonder that over 3 million people in the UK have made the switch to e-cigarettes!
---
3. How much money can I save by switching to SMOKO?
We all know how expensive cigarettes are. You would be lucky to get much change out of £10 for a pack of cigarettes now days. The average person who smokes 1 pack of tailor-mades a day would be spending £3,650 every year.  
Switching to SMOKO Premium E-Cigarettes would work out to be £1.50 to £2.50 a day. That works out to an annual savings of at least £2,700 every year!! Imagine what you can do with that extra disposable income...
So if you are tired of all of your hard earned money going up in smoke (literally!), than SMOKO makes incredible financial sense.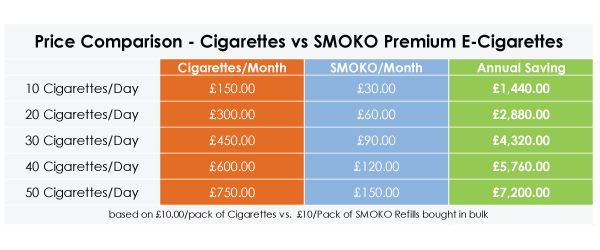 ---
4. Do e-cigarettes smell as bad as normal cigarettes?
Unlike normal cigarettes that leave a nasty smell everywhere, SMOKO Premium E-Cigarettes have virtually ZERO smell. So your clothes, your hair and your breath won't smell of stale cigarettes any more.
---
5. Are SMOKO E-Cigarettes legal to use?
Because SMOKO does not contain any tar or tobacco, they do not fall under the current anti-smoking laws in the UK and are legal to use almost anywhere. Whether it's at your favourite restaurant, your local pub, at the nightclub or at the bingo hall, at the office or at home, SMOKO can be enjoyed without upsetting those around you.
---
---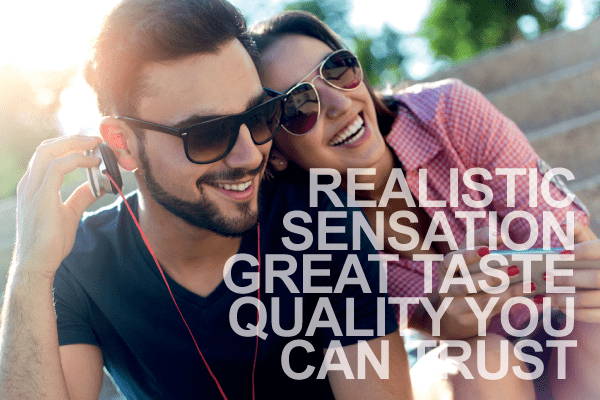 Designed to be easy to use and to provide an incredibly realistic smoking sensation that is even better than the real thing.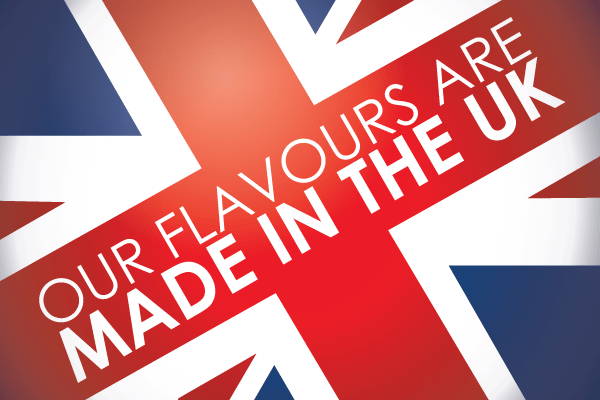 Our amazing tastes are created by using the highest quality ingredients and flavours that are Made in the UK.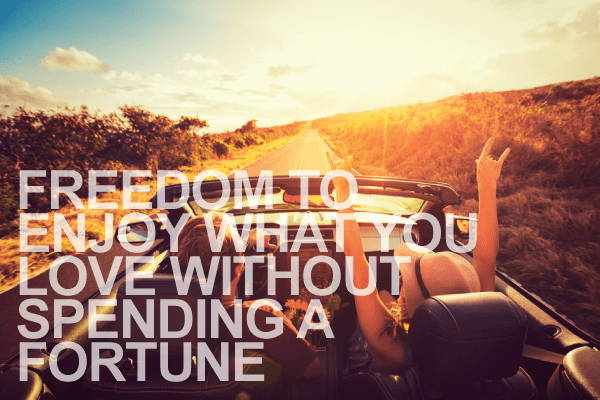 Your SMOKO E-Cigarettes can be enjoyed virtually anywhere giving you the freedom to do what you love whenever you want.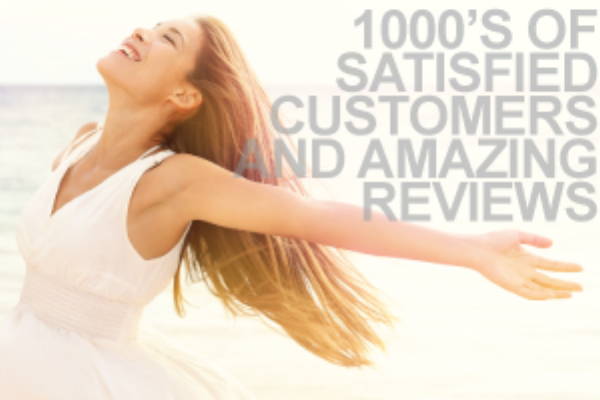 We have helped prevent over 100,000,000 cigarettes being smoked and saved our customers over £40,000,000!
---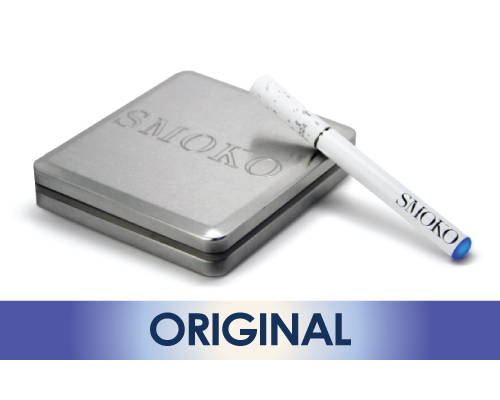 ORIGINAL FLAVOUR
SMOKO E-Cigarette Starter Kit

Simply pay £5.95 to cover the UK Postage and Packaging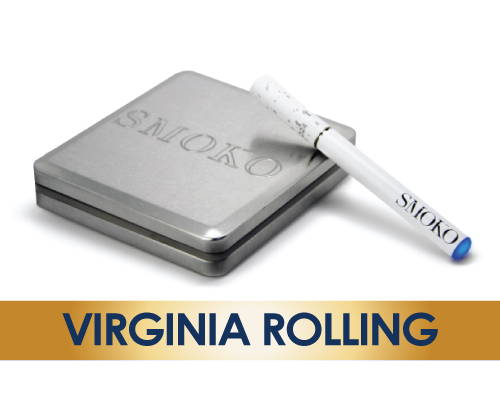 VIRGINIA ROLLING FLAVOUR
SMOKO E-Cigarette Starter Kit

Simply pay £5.95 to cover the UK Postage and Packaging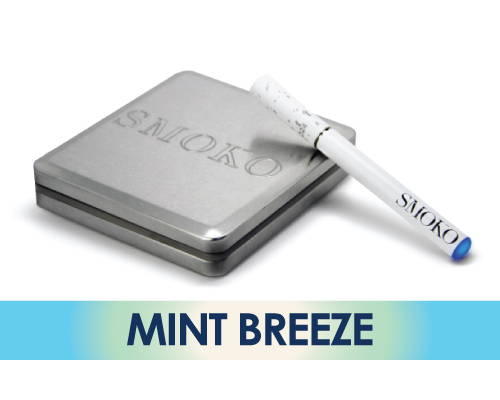 MINT BREEZE FLAVOUR
SMOKO E-Cigarette Starter Kit

Simply pay £5.95 to cover the UK Postage and Packaging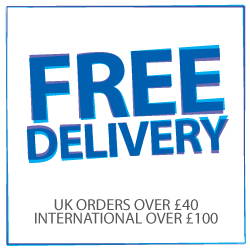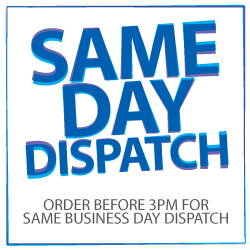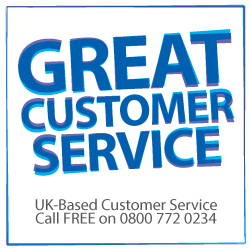 ---