SMOKO V-STYLE VAPOURIZER ACCESSORIES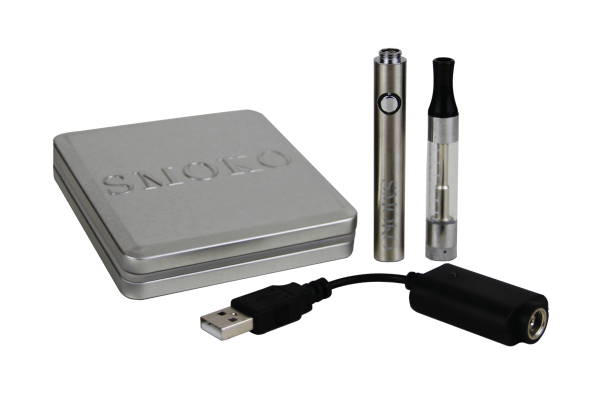 We stock all of the accessories to keep you enjoying your SMOKO V-Style when you are on the go! Get extra batteries, extra coils, replacement Tanks, USB Charging Cables and UK and EU Mains adaptors.
We always recommend using SMOKO E-Cigarette accessories in conjunction with all of our SMOKO E-Cigarettes, Vapourizers and E-Liquids.
Unlike many of the other e-cigarette brands who rely on Chinese-made ingredients, all of the ingredients and flavours used in our products are all Made in the UK!
---
SMOKO V-STYLE ACCESSORIES
---
THE SMOKO E-CIGARETTE REFILL IS AN AMAZING LITTLE DEVICE THAT IS...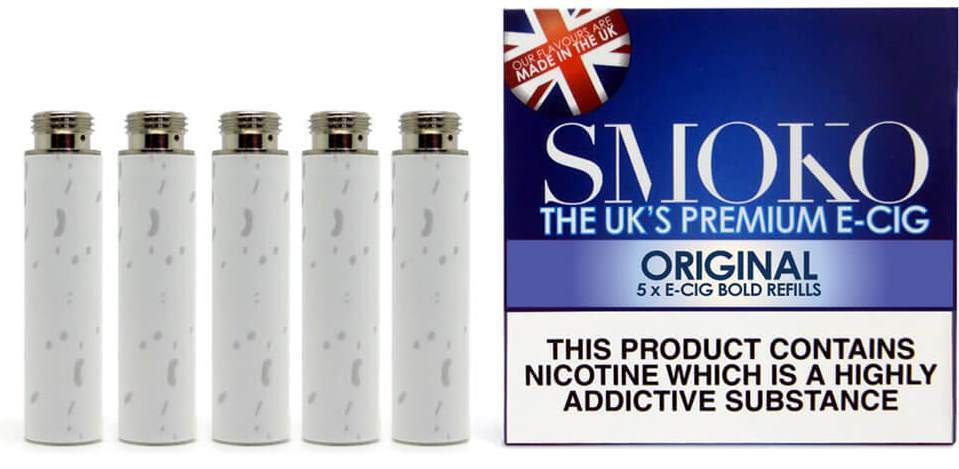 EVEN BETTER THAN THE REAL THING - delivers a realistic smoking sensation, so you get the full satisfaction of a cigarette!
MADE IN THE UK - we use the highest quality, UK-Made ingredients (many e-cigarettes use Chinese-made ingredients),
VIRTUALLY ODOURLESS - our e-cigarette produces almost no smell, so your breath and your clothes won't smell like an ashtray anymore!
DRAMATICALLY MORE AFFORDABLE - if you smoke a pack a day, using SMOKO will work out to £1.50 to £2.00 a day!
PRE-FILLED AND READY TO USE - Unlike other larger e-cigarettes that are prone to leaking and are messy to re-fill, the SMOKO E-Cigarette Refill is ready to use. Super convenient and easy to use.
If you are looking to make a major lifestyle change then SMOKO is definitely for you!
---
HOW THE SMOKO V-STYLE E-CIGARETTE WORKS

The SMOKO V-Style Electronic Cigarette has been designed to deliver a realistic smoking sensation, consistent vapour and amazing taste with every puff!  
The SMOKO V-Style is powered by a rechargeable lithium-ion battery and uses the re-fillable Tanks to be used with SMOKO's famous E-Liquids (Made in the UK).  When you fill up the Tank and press the button, this vapourizes the E-Liquids to deliver a consistent and satisfying smoke-like vapour!
Compact, relatively easy to use and provides a realistic smoking sensation - what more could you ask for?
---